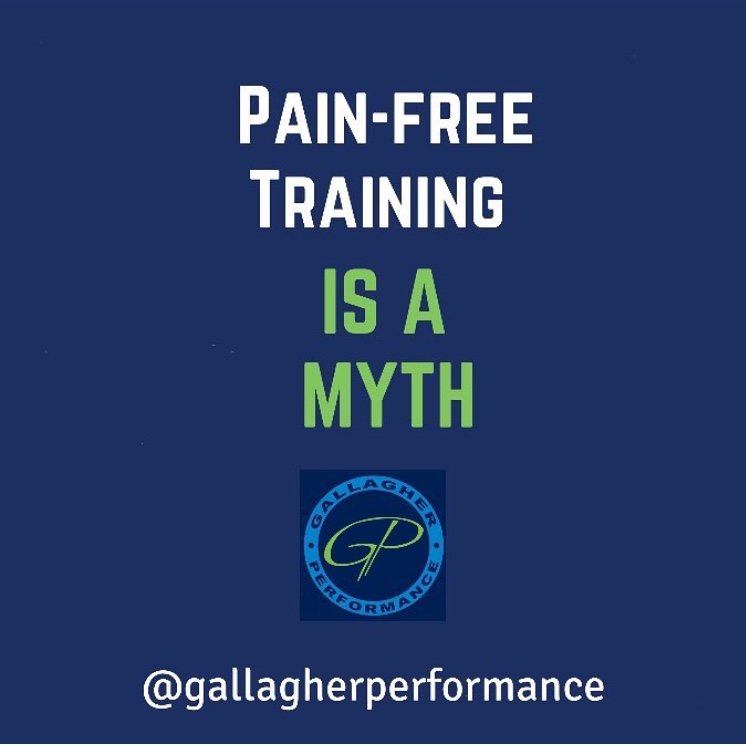 There seems to be a growing number of programs and trainers touting how they offer 'pain-free training' and that anything less than what they offer is simply inferior by design.
Any intelligent trainer, coach, or therapist will acknowledge the value of proper training to ensure no serious orthopedic issues develop. No one wants their clients becoming pain patients. Proper training is multi-faceted from proper form to proper exercise selection to proper volume and loading parameters. These are a given. These are essential to ensuring we minimize injury risk and improve tissue resilience.
However the reality is if you are going to push your body to new levels of performance, you are going to feel it. It's going to be uncomfortable. It's going to hurt at times. If you aren't looking to better yourself, why are you even training in the first place? Essentially at the heart of training is pushing your body to a place it's never been before. There aren't many people out there who have pushed their bodies in training who haven't ended up 'feeling it' in the form of soreness, physical discomfort, and yes - at times - pain.
By all means, yes, we shouldn't train recklessly. We should be practical and intelligent in our execution of a training plan. But we also shouldn't be alarmed and fear we are doing something terribly wrong when we deal with discomfort, aches and pains. It comes with the territory of pushing our bodies to new levels of fitness or performance. This is why recovery methods and seeking out qualified professional care from sports/rehab chiropractors, massage therapists, and physical therapists can do wonders for helping our bodies better manage the stress of training. ——
No one wants to be in pain, but push yourself hard enough for long enough, you'll feel it. We need to understand better pain education, how to be more realistic with training expectations, and how to manage the stress of our bodies to avoid serious pain or orthopedic problems.
For more related reading:
https://gallagherperformance.com/the-site-of-pain-is-rarely-the-source-of-pain/
https://gallagherperformance.com/15-minutes-of-exercise-or-8-hours-of-pain/
https://gallagherperformance.com/groin-pain-rehabilitation/
https://gallagherperformance.com/pain-indicates-a-health-problem-not-a-fitness-problem/