4 minutes reading time
(714 words)
3 Reasons To Train for Maximal Strength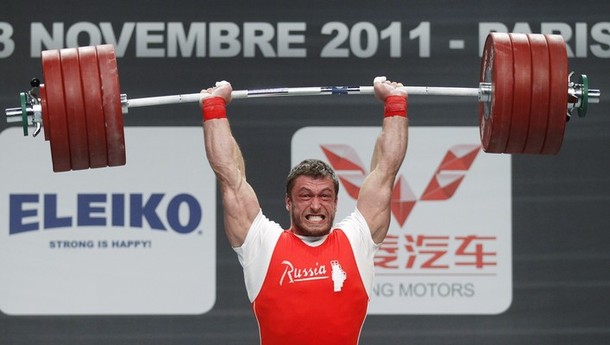 Strength solves a lot of problems.

A high level of maximal strength is arguably the most important physical quality in performance and athletics. Regardless of whether you are an elite athlete, average Joe, weekend warrior, or someone who just wants to look and feel great, training to increase your strength levels with make you better. Period.

Here are three simple reasons why strength is important:

#1 - Move Better, Reduce Injury Risk
Adding strength to a balanced body will aid in preventing injury and help you move with greater ease. Greater ease means greater efficiency. Training for strength improves neuromuscular coordination, thus improving efficiency of movement. As strength increases, it simply takes you less effort to perform the same amount of work. Researchers have identified strength training and its association with stronger connective tissue, enhanced function of the muscle-tendon unit, and reduced injury rate due to improved neuromuscular function and greater muscle mass.

#2 - Be Faster, More Powerful
As you gain strength, the faster and more powerful you become. The body gains strength by motor unit recruitment and neural drive. This means that when you lift something heavy, the body will recruit more motor units and more muscle to accomplish the task. By continually challenging yourself with increasingly heavier weight, the body becomes more efficient and coordinated in its ability to recruit more motor units, activate more muscle and move weight more explosively.

Maximal strength training builds fast-twitch muscle fibers. The muscle that matters. Everyone can benefit from building the fast-twitch, powerful muscles from heavy strength training. All athletes perform at higher levels with improved strength, including distance runners, cyclists, rowers, martial artists, track and field athletes, gymnasts, swimmers, soccer, rugby, baseball, and hockey players. But it's not just for athletes either. Everyday tasks such as getting out of a chair, opening a jar, or lifting groceries all are depended on fast-twitch muscle. Strength is an important element of life because it simply makes daily tasks easier to perform.

#3 - Lose Fat, Gain Muscle by Training for Strength
A missing component of many fat-loss or muscle-building programs is lifting heavy weight. Over the long term, building fast-twitch muscle fibers with strength training increases metabolism. Increased metabolism means you burn greater amounts of calories, even at rest.

Boston University researchers explain,
"Type II muscle fibers have a previously unappreciated role in regulating whole-body metabolism through their ability to accelerate the energy burning processes in remote tissues."
And if your goal is to gain more muscle, maximal strength is an essential component of your training. As mentioned previously, you gain all the benefits of Type II fibers in addition to the fact that Type II fibers can grow up to two times the size of Type I fibers. To achieve maximal hypertrophy, you have to tap into your Type II fibers with heavy weights. Research has demonstrated that near maximal strength training (93% or higher of 1RM or rep max) activates satellite cells. Satellite cells are dormant muscle cells within Type II fibers and they regulate hypertrophy. Maximal-load training causes greater activation of satellite cells and gene signaling involved in the process of building muscle.

Curious about what a strength training program can do for you? Contact us for more information at This email address is being protected from spambots. You need JavaScript enabled to view it..

References:
Aagaard, P., Andersen, J., Effects of Resistance Training on Endurance Capacity and Muscle Fiber Composition in Young Top Level Cyclists. Scandinavian Journal of Medicine and Science in Sports. 2011. Published Ahead of Print.
Andersen, J., Aagaard, P., Effects of Strength Training on Muscle Fiber Types and Size: Consequences for Athletes Training for High-Intensity Sport. Scandinavian Journal of Medicine and Science in Sports. 2010. 20(Suppl 2), 32-38.
Comfort, P., Haigh, A., et al. Are Changes in Maximal Squat Strength During Preseason Training Reflected in Changes in Sprint Performance in Rugby League Players. Journal of Strength and Conditioning Research. 2012. Published Ahead of Print.
Stay Informed
When you subscribe to the blog, we will send you an e-mail when there are new updates on the site so you wouldn't miss them.
Comments
No comments made yet. Be the first to submit a comment